Something similar yet used a little differently to our exhibition stands.
Our pop-up shops are the brainchild of our senior designer/director who came up with a unique idea to create an ultra portable, simple to erect structure using modular framework and custom printed graphics which can be used pretty much anywhere from shopping centres to festivals.  Big brand Fosters saw the idea and wanted a part of it for a promotional event they were running to introduce a new drink and ended up with two!  The shop was installed within a shopping centre and worked brilliantly, grabbing the attention of passers-by who could sample the new drink.  The [highlight color="green"]pop up shop[/highlight] framework is the same modular system used for our exhibition stand build but obviously on a smaller scale to create a dome/kiosk type structure.  Counter tops were placed inside the shop with shelving and cupboards for under-the-counter storage which also created a worktop/bar where drinks could be served from.
The client provided their specific artwork which was printed on vinyl, encasing the framework with bold, bright and eye catching graphics including the back of the shop so it could be seen from behind.
The ink used on [highlight color="green"]the pop-up shop is waterproof[/highlight] so wouldn't run or smudge in adverse weather conditions.  This makes the pop-up shop ideal for outdoor use as well as indoor use.  Attached to the front main structure was two panels which acted as 'doors', opening up the shop and creating a welcoming appearance as well as adding to the size of the shop. The client finished off the overall look by adding two large wooden barrels to be used as tables for visitors to enjoy their drinks.
Here are other examples of pop up retail pods we have created.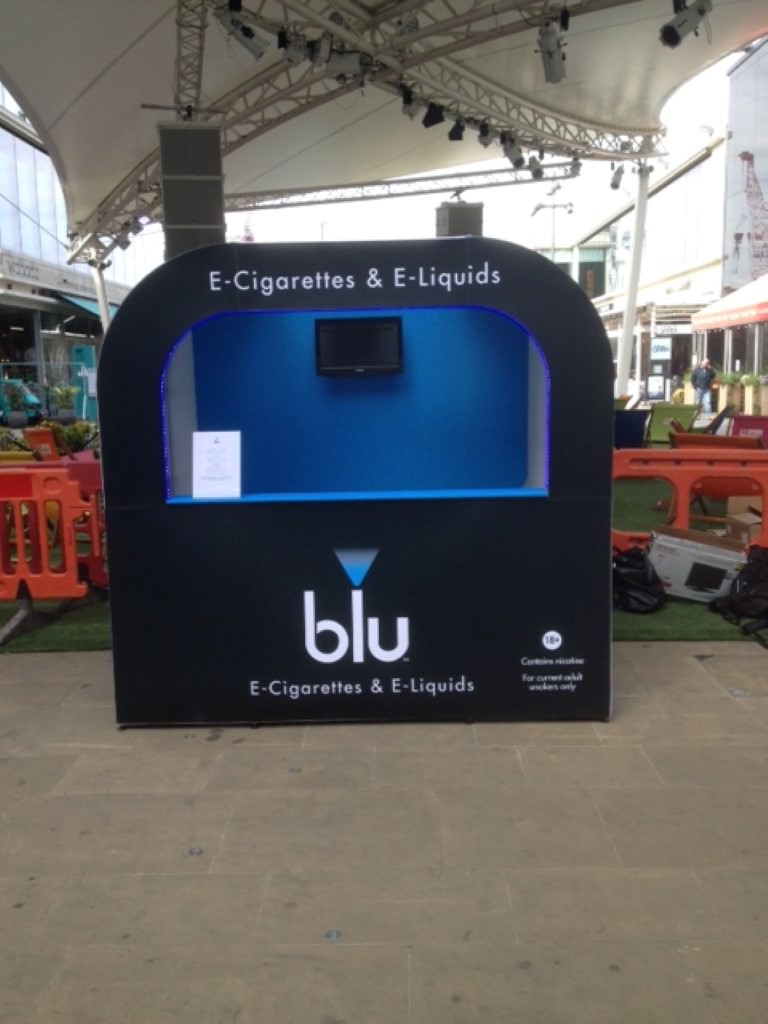 More information on our pop up retail pods can be found heading over to this page.